Rino Cavalli is a professional drummer and drum teacher from Italy. He started to play guitar at the age of five and switched to drums at the age of twelve. Rino studied classical percussion at the A. Steffani's Conservatory in Castelfranco Veneto – Italy – and then continued the studies with several teachers: Giorgio Zanier, Franco Rossi, Giorgio Di Tullio and Jimmy Weinstein.
He studied at "Bayerische Musikakademie Marktoberdorf" – Germany – with the best teachers as Russ Miller and Adam Nussbaum.Some of the most exciting experiences were the tours and recording sessions with Andrea Maffei, Moovida, Contemporary Music Orchestra "Fantasticheria" (directed by Lorenzo Guarnieri, music composed by Michele Sartori), Christian Theiner, George McAnthony, Ted Robinson, Amarimer Project (composer: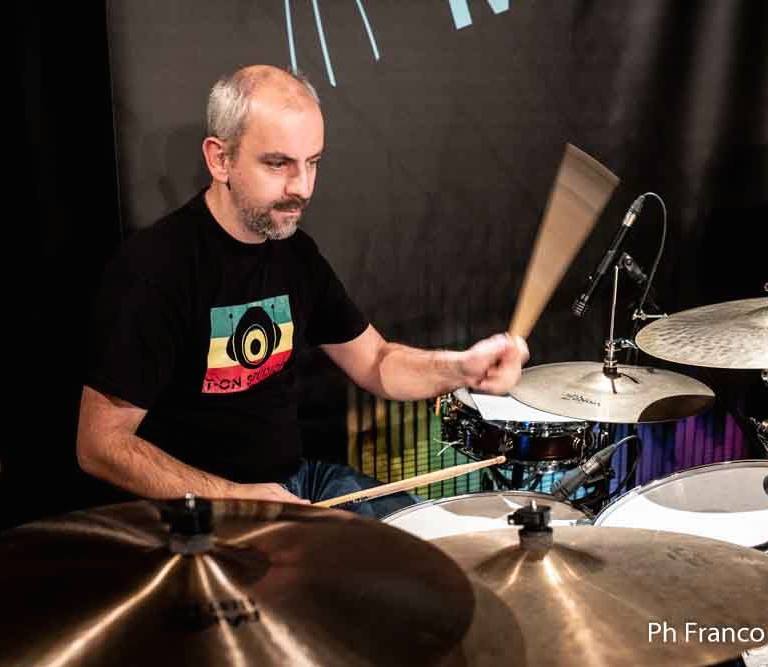 Luca Sticcotti), Bakiba, Jambalaya News, Flavio Delladio, Werner Bauhofer and many more…He has been working as a drum teacher at Accademia Musica Moderna (Milan), Modern Music Institute (Verona) and CESFOR (Bolzano).In 2006 he became co-founder of Fabrizio Granata's national working group "Batteriaebatteristi" (transl. Drums and Drummers) in Pescara. They have organized the first workshops about drum-tuning and sound in Pescara at "The Music Store" and then in Bolzano and Vienna (Austria).Rino's most recent works includes the preface for Fabrizio Granata's book "La Costruzione Del Suono" (transl. "Building Your Sound") and since 2014 he has a collaboration with the italian drum magazine "Drum Club" who already published some of his articles. Another relevant collaboration is with the organization "Drummer Point – South Tyrol" who organizes drum clinics and workshops with drummers as Peter Erskine, Wolfgang Haffner, Drumbassadors, Thomas Lang, Johnny Rabb, Claus Hessler, Rick Latham and many more.
For more infos, please contact me here!