Rino Cavalli is a professional drummer, producer, and drum teacher based in Italy. Take a look at Playing and The Box pages
He started to play guitar at the age of five and switched to drums at the age of twelve. Rino studied classical percussion at the A. Steffani's Conservatory in Castelfranco Veneto – Italy – and then continued the studies with several teachers as Mario Punzi, Franco Rossi, and Jimmy Weinstein. He studied also at "Bayerische Musikakademie Marktoberdorf" – Germany – with the best teachers as Russ Miller, Adam Nussbaum, and Hakim Ludin.
Some of the most exciting experiences were the tours and recording sessions with Andrea Maffei Spritz Band, Moovida, Pedro Makay, Christian Theiner, George McAnthony, Ted Robinson, Richard Trudeau, Amarimer Project, Bakiba, Monika Gallegaro, Greta Marcolongo, Mike Frajria, Werner Bauhofer, Manuel Randi, and many more…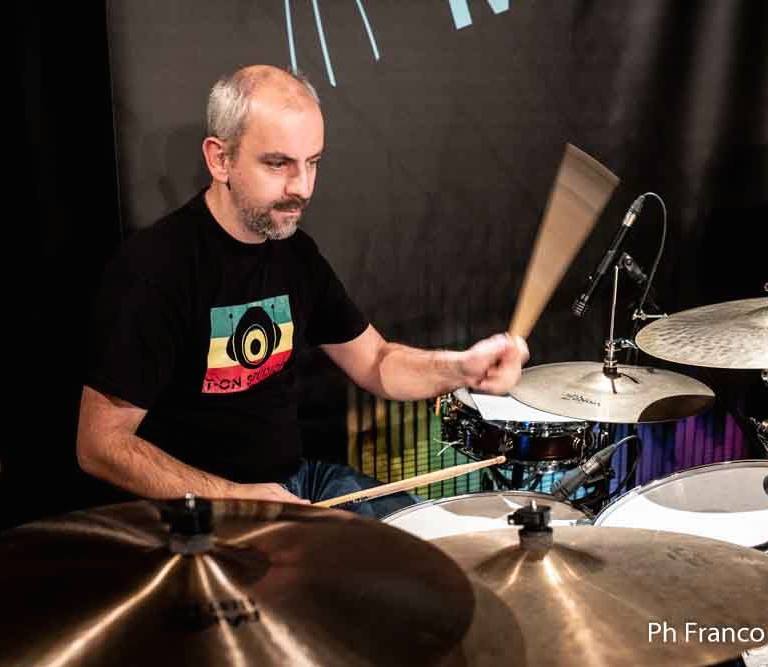 He has been working as drum teacher at Accademia Musica Moderna (Milan), Modern Music Institute (Verona), and CESFOR (Bolzano). In 2006 he became a co-founder of Fabrizio Granata's national working group "Batteriaebatteristi" (transl. Drums and Drummers) in Pescara. They have organized the first workshops about drum-tuning and sound in Pescara at "The Music Store" and then in Bolzano and Vienna (Austria) at Beatboxx. Rino's most recent works include the preface for Fabrizio Granata's book "La Costruzione Del Suono" (transl. "Building Your Sound") and since 2014 he has collaborated with the Italian drum magazine "Drum Club" who already published some of his articles. Another relevant collaboration is with the organization "Drummer Point – South Tyrol" which organizes drum clinics and workshops with drummers as Peter Erskine, Wolfgang Haffner, Drumbassadors, Thomas Lang, Johnny Rabb, Claus Hessler, Rick Latham, and many more.
Scan or tap on the QR Code to keep in contact with me and discover more news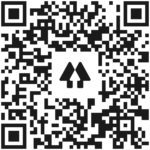 Check out the MUSIC page to discover his projects!
For more info, please submit your inquiry on the contact form here!