Welcome!!!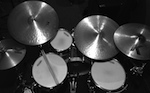 Ciao, dopo un lungo periodo di inattività, solo sul web, finalmente questo sito riprende vita con una struttura ed una veste grafica completamente nuova.
Su queste pagine troverai tutte le novità sui miei concerti, la didattica e le collaborazioni musicali.
Hi, after a dark time, on web only of course, I'm happy to announce this website is now online. I hope you like this new design
In this place you can find all news about my music, gigs, gear, lessons and all collaborations.
Click
News & Social
button above for latest news and events.
For any questions, click on
Contacts
button above.